Late Victorian or Edwardian jewelled silver gilt casket, cir...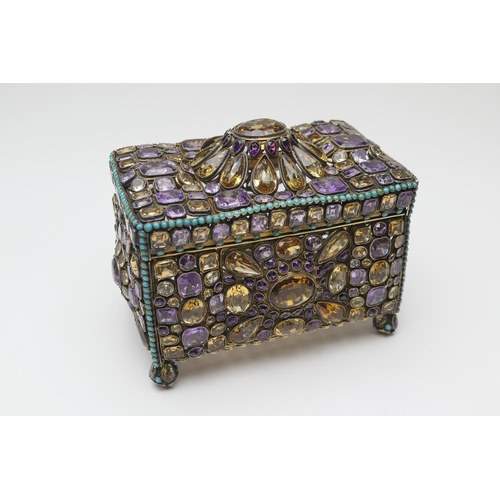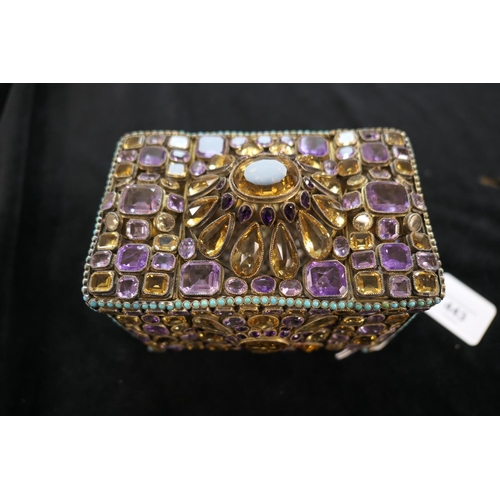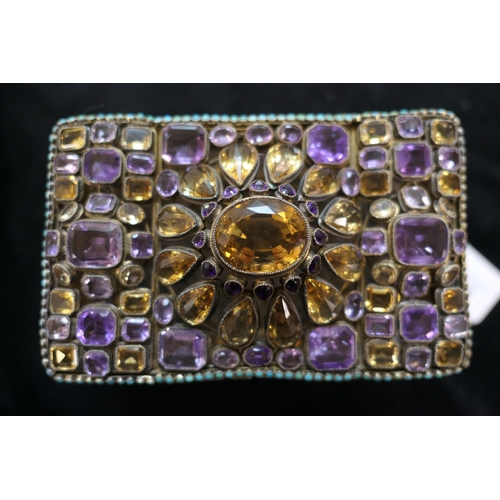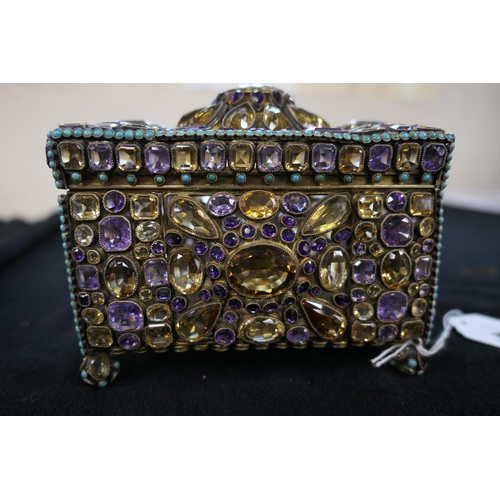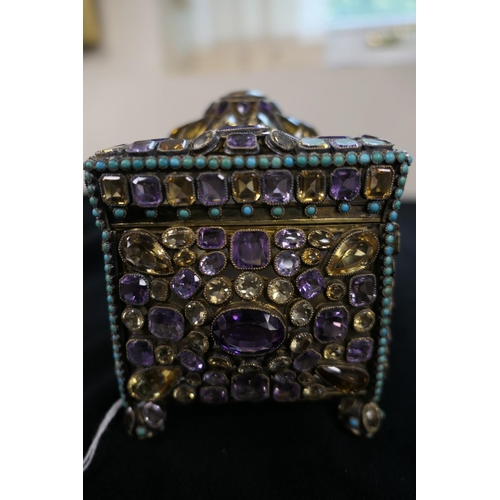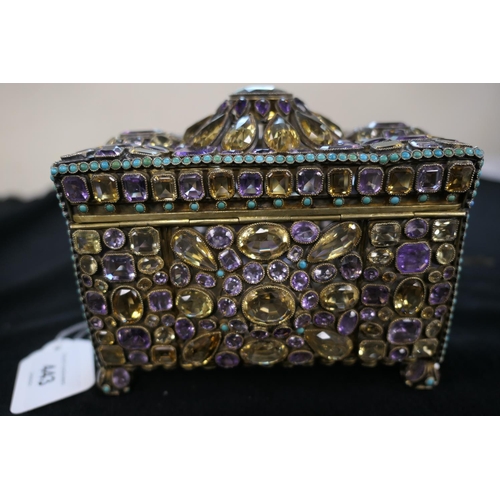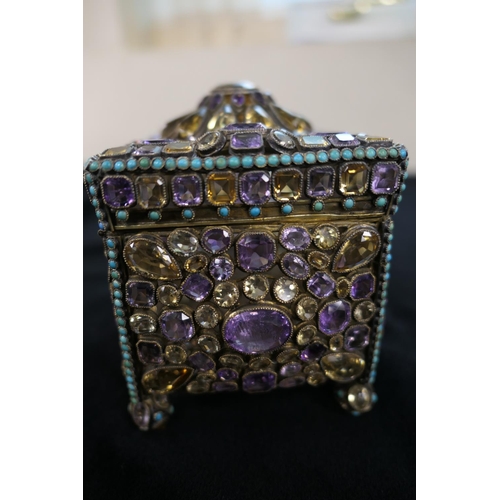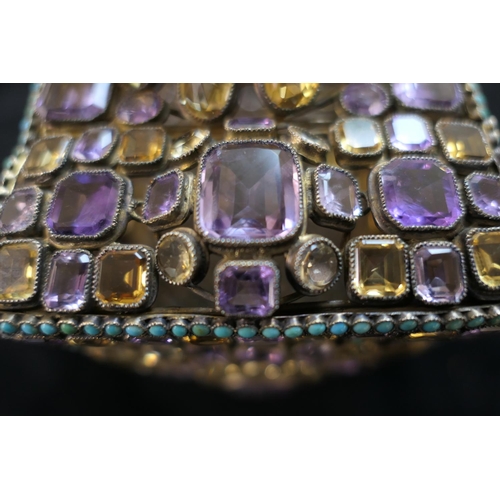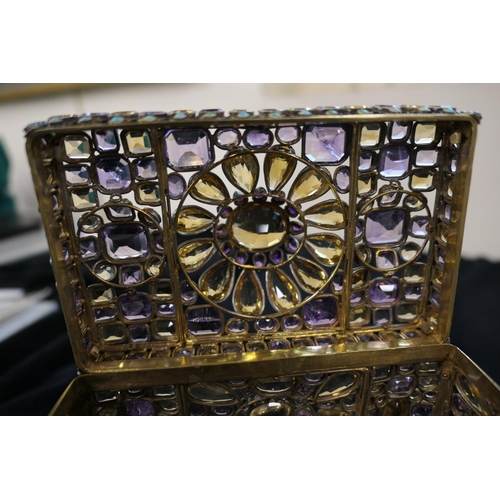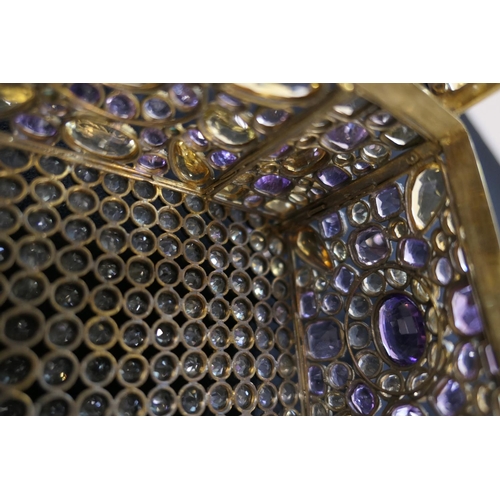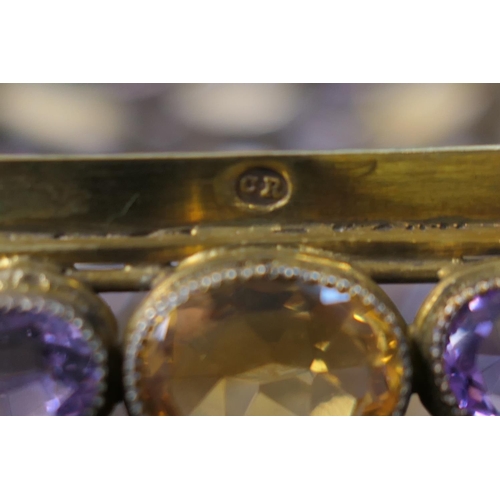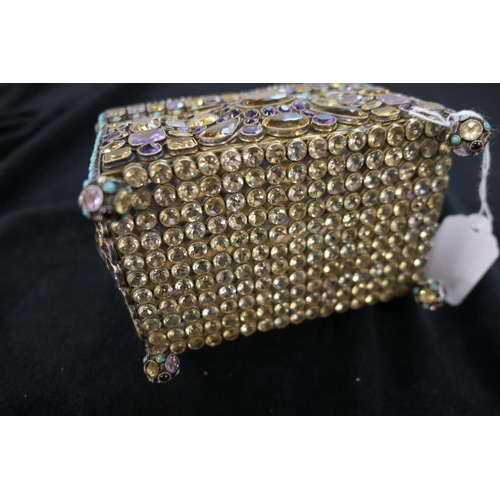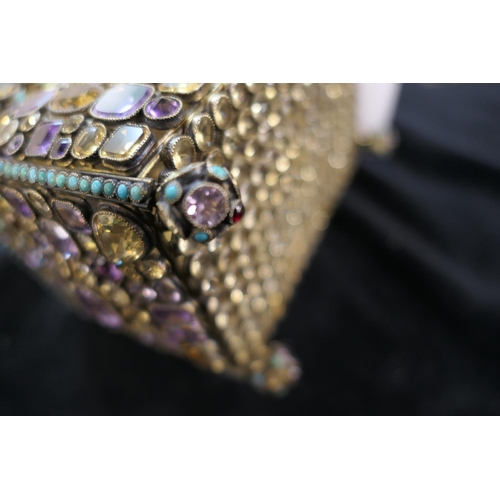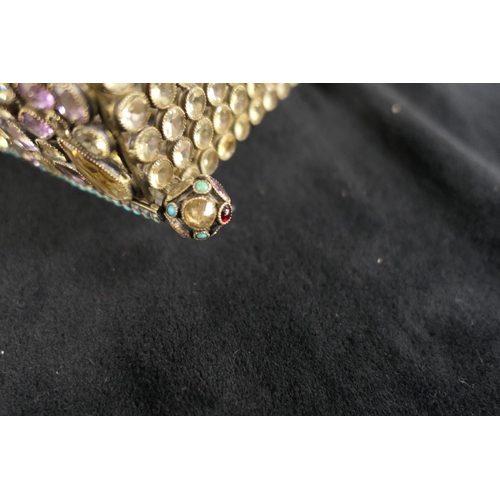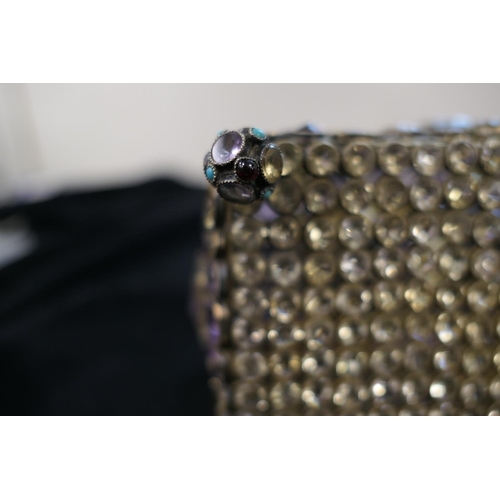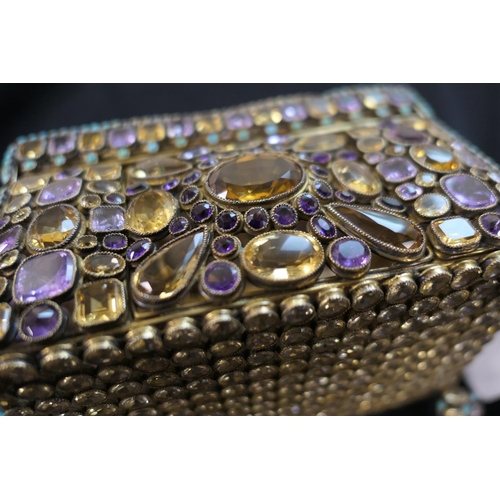 Late Victorian or Edwardian jewelled silver gilt casket, circa 1900, rectangular form worked throughout with semi-precious stones including topaz, citrine and amethyst, in individual beaded collet mounts, bordered with turquoise and raised on bejewelled ball feet inset with turquoise and ruby cabochons, stamped 'CR', 14cm x 9cm x 13cm
NB: This casket has no marks other than a mark 'CR' in an oval which may be that of Charles Rowbotham, registered as a gold ring manufacturer in Birmingham, circa 1883-1901.
More Information
The condition of the casket overall is good and whilst we simply cannot check all the gemstones for chipping or fractures, overall they look in remarkably good condition. None of the gemstones have been tested and we cannot verify with certainty which stones have been used but in our view that the largest oval stones may be topaz, however this cannot be guaranteed. Due to the nature of the construction of the casket, being multiples of beaded collet mounts, all conjoined, the shape is not crisp and has fluid lines to it as each section of gemstones has been joined by the jeweller. The turquoise beaded edge follows the lines of the casket, which is by bo means accurately rectangular. Gross weight is 676.5g
Auction Date:
24th Aug 2021

at 11am



Fees apply to the hammer price:
Room and Absentee Bids:
21% inc VAT*
Online and Autobids:
24.6% inc VAT*
*These fees include buyers premiums and internet surcharges.
Please see the
auctioneers terms & conditions
for more information
Other Lots in this Auction
Telephone(s):
01244 681311